2face's Management Releases Statement To Downplay Blackface's Allegations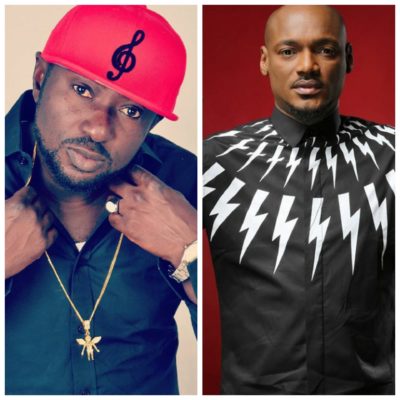 We have always brought you news about the feud between 2face and his former music group partner, Blackface and until that reaches a dead end we wont stop keeping you informed.
Just this past week, the feud between the two artistes reached a new level as Blackface released a diss track; "War," which became a major trend on social media to lay many allegations against 2face as well as using derogatory remarks to describe the legendary Nigerian singer.
However, in order to downplay the allegations leveled against 2face in the diss track and also before the release of the track, 2baba's management have released a statement to address Blackface's stance.
The statement was released by a representative of Now Muzik, Adejimi Oni, read below:"Contrary to the position held in some quarters that our client, Innocent Idibia, AKA 2Baba has failed or refused to respond to the ridiculous accusations by Austin Ahmedu AKA Blackface, we would like to state that this is untrue'.What 2Baba and our founder/CEO, Efe Omorogbe have done is refuse to create time to engage in an unproductive media banter with Blackface every time he wants to release new material. Both 2Baba and Omorogbe have stated publicly that Blackface's claims of song theft and media/live performance blacklisting are unfounded and malicious. Blackface has been advised to seek legal redress if he believes his claims are true and if not, cease and desist from making unsubstantiated defamatory public statements about both 2Baba and Omorogbe.Blackface's refusal to file a suit or discontinue the defamation forced our lawyers to institute a defamation suit against him at the Lagos State High Court. His lawyers have entered a defence and the case is currently on-going.2Baba and Omorogbe are confident that the court will handle the matter. They will not fuel a media trial by commenting on a case that is already before a competent court of law. The position advanced in a press statement issued on February 3, 2016 remains the same and no further response is deemed necessary."